Business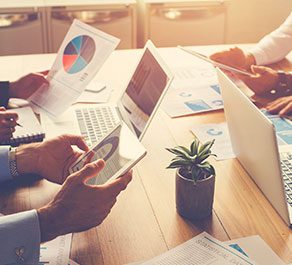 Bachelor Of Science Degree
The Business Administration program prepares students for careers in the accounting, banking and trust operations, insurance, risk management, and finance fields, among others by meeting the following objectives.
The student will be able to:
Identify different operating systems and the software and hardware required to carry out business tasks;
Effectively use of computers to complete tasks;
Demonstrate comprehension of basic and advanced principles of business and management;
Define and analyze the business decision making process;
Apply Financial and Managerial Accounting concepts to the business decision making process;
Prepare and use financial statements;
Evaluate and apply micro and macro-economic theory;
Use and apply statistics and empirical data for decision making;
Use business communication skills including preparation of effective business reports and oral communication of the same;
Apply marketing theory, use of market models and market analysis in business decision making;
Demonstrate knowledge of finance including cash flows, investments, budgeting and portfolio management; and
Analyze the legal nature and role of contracts, torts, negotiable instruments, and business associations.
Similar to the A.S. Business degree, Bachelor students are able to focus on specific areas by choosing a concentration, Finance or Accounting.
COUNTDOWN TO START OF SPRING CLASSES
COUNTDOWN TO START OF SPRING CLASSES