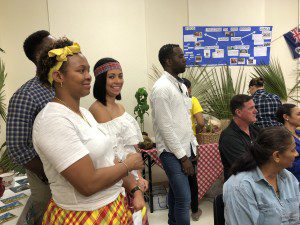 On Wednesday, June 6, 2018 the International College of the Cayman Islands hosted a workshop, entitled "Know My Cayman Islands". The main goal of the Seminar is to help students at the International College to become familiar with the rich heritage of the Cayman Islands and some of its many offerings. This allows them to become brand ambassadors both at home and abroad as we work together to strengthen our communities said Melisa Bent-Hamilton, Registrar and seminar instructor .
We were honored to have three elected members of the Legislative Assembly at the event. three elected members of the Legislative Assembly: Mr. Ezzard Miller (MLA for North Side), Mr. Christopher Saunders (MLA for Bodden Town West), and Mr. Alva Suckoo (MLA for Newlands). This provides a great platform on which we can continue to build stronger partnerships with the Government and the community as a whole.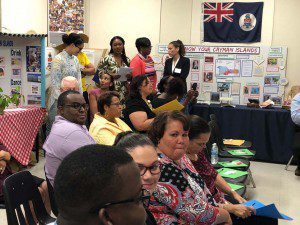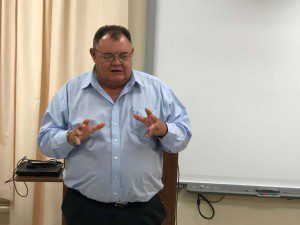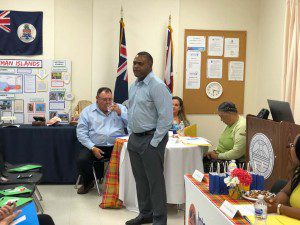 The students attended the Cayman Islands P.R.I.D.E Workshops facilitated by ICCI Alumna and Senior Customer Service Standards Training Officer at the Department of Tourism (DoT) Ms. Janet Holness, and also participated in all-island cultural and heritage tours on Grand Cayman, Cayman Brac and Little Cayman. On Grand Cayman, the tours covered several cultural and historical sites including Pedro Castle, Queen Elizabeth II Botanical Garden, and Crystal Caves. The students were also treated to a special Segway Tour, along Seven-Mile Beach, Camana Bay, by Cayman Segways Tours.
To culminate their experiences, the students created their own "Know My Cayman Islands" Workshop on June 6th, and were judged by specially invited expert judges ranging from politics to folklore to traditional food and beverage. President of the International College of the Cayman Islands, Dr. Byron Coon, opened the evening's activities with a warm welcome to all and shared his enthusiasm about the quality of displays he saw and the importance of keeping the culture alive for these islands. who all spoke to the group and share more insights on the proceedings of the Cayman Islands Government. Other expert judges present were Ms. Denise Bodden, Ms. Marge Quinland, Ms. Catherine Childs, Ms. Tina O'Connor, Ms. Cashema Rankine, and Ms. Diane Ricketts.
Thank you to the following persons who availed themselves to meet with us or arrange visits on our behalf:
Mr. Ernie Scott- Cayman Brac District Commissioner.
Ms. Chevala Burke- Marketing and Promotions Manager for the District Administration of Cayman Brac.
Keano and Phillip- Official Cayman Brac Tour Guides.
Ms. Elizabeth Walton- Secretary to the Hon. Moses KirkConnell.
Ms. Saskia Edwards (ICCI alum)- Programme Manager, Cayman Brac Heritage House.
Mr. Mike Myers- President of SITA and Resort Manager, Little Cayman Beach Resort
Mr. Joe Ploply- Presenter at Little Cayman National Trust Visitor Centre
Ms. Tanja Laaser- Intern, DoE and Volunteer at Little Cayman Heritage House
Ms. Beth Chafin- Development and Communications Coordinator
Ms. Sade Wood- Owner Cayman Segway Tours, ICCI Admissions Officer
Ms. Janet Holness- Senior Customer Service Standards Training Officer, DoE