The International College of the Cayman Islands held its 49th graduation ceremony on 24 February 2022. The Hon. G. Wayne Panton, Premier of the Cayman Islands addressed the graduating class of 2021 as the commencement keynote speaker. Giving congratulatory remarks were His Excellency, the Hon. Martyn Roper, OBE, Governor of the Cayman Islands, and the Hon. Juliana O'Connor-Connolly, Minister of Education, District Administration and Lands. The Hon. Christopher Saunders, Deputy Premier, ICCI Trustees, and other government officials were in attendance.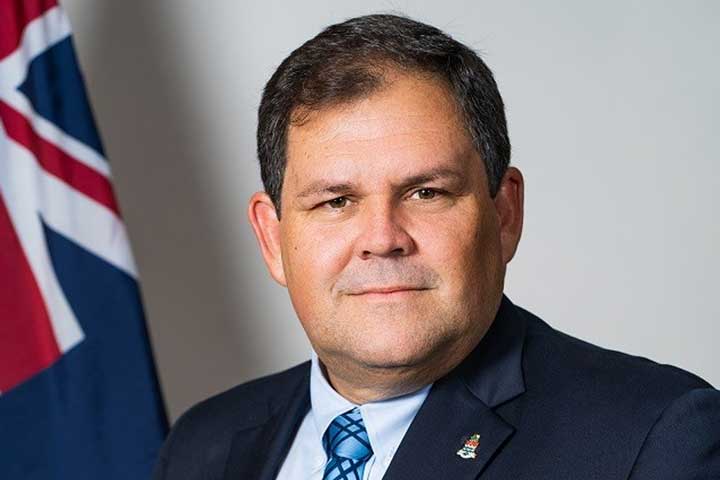 Hon. G. Wayne Panton, JP, MP
Premier of the Cayman Islands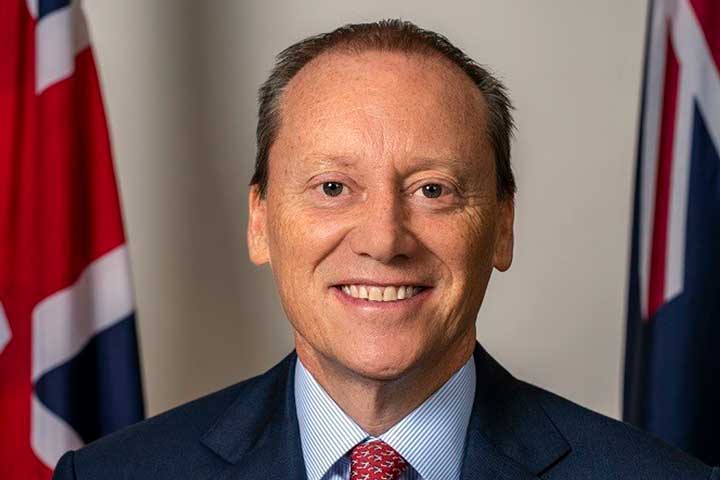 His Excellency, Martyn Keith Roper, OBE
Governor of the Cayman Islands
ICCI is very pleased to have degree candidates in many areas of study. We have 11 students who have earned Associate Degrees. Eight students have earned Bachelors Degrees. One student has earned a Master of Science Degree, and six students have earned a Masters in Business Administration.
The Accomplishments of the Graduating Class of 2021:
The graduating class of 2021 has 11 students earning Associate Degrees, eight students earning Bachelor's Degrees, one student earning a Master of Science Degree, and six students earning Masters in Business Administration Degrees.
This group's overall grade point average was 3.36 out of a four-point scale.
We have four students who are continuing on to be full-time students with us, and 22 of the 26 have kept, or have found full-time employment. Of these, six are employed as either Civil Servants or with Cayman Islands Statutory Bodies.
Of the 26 graduands, 17 are Caymanians.
Of those students eligible to do so, 100% earned and maintained Cayman Islands Government Academic Scholarships.
Over half of the graduands participated in and were awarded certificates in the P.R.I.D.E. "Know Your Cayman Islands" Workshop.
In keeping with our mission, of the 26 graduands, 77% participated in ICCI-sponsored service projects or donated money to ICCI charity-related projects.
Of those graduands that are currently working, 82% indicated that they would likely receive a raise or promotion after completing their degree at ICCI.
We wish all of them the very best, and hope that they will continue their commitments to serving our great nation.
RECENT UPDATE – COVID -19:
As per the recent COVID update by the Cayman Islands government the wearing of masks by staff, faculty, students, and visitors when physically on the ICCI campus is still in effect. All persons are encouraged to practice health safety by washing of hands, using hand sanitizers, and practicing safe distancing. The Cayman Islands Government has made modifications to the timeline of Phase 3 for opening the boarders of the Cayman Islands as shown below.
The Government is pausing Phase 3 until the end of 2021.
Phase 3: Limited Introduction of Tourism September 9, 2021: This phase, subject to the achievement of 80 percent on-island vaccination rate, will allow for a limited introduction of tourists with secure verification of vaccination status. Cruise travel will not be permitted during this phase. All travelers will continue to apply for entry via the Travel Cayman Portal.
The quarantine period for vaccinated incoming travelers will be increased from five days to seven days. The entry of unvaccinated individuals will be limited. The quarantine period will remain at 14 days for all passengers who have not received 2 verifiable vaccines.
Geo-tagging will be reimplemented for all those in quarantine.
Reintroduction of COVID-19 suppression measures, including mask wearing mandates and safe distancing in public places.
The number of people allowed to gather indoors is likely to be reduced to 100 and those gathering outdoors to 250.
Further security measures will be put in place for those travelling to the Sister Islands.
As of 5pm yesterday, a total of seven community transmission cases had been confirmed.
Booster shots, which are now approved for those over 50 by the UK, have been ordered and are expected to arrive in short order.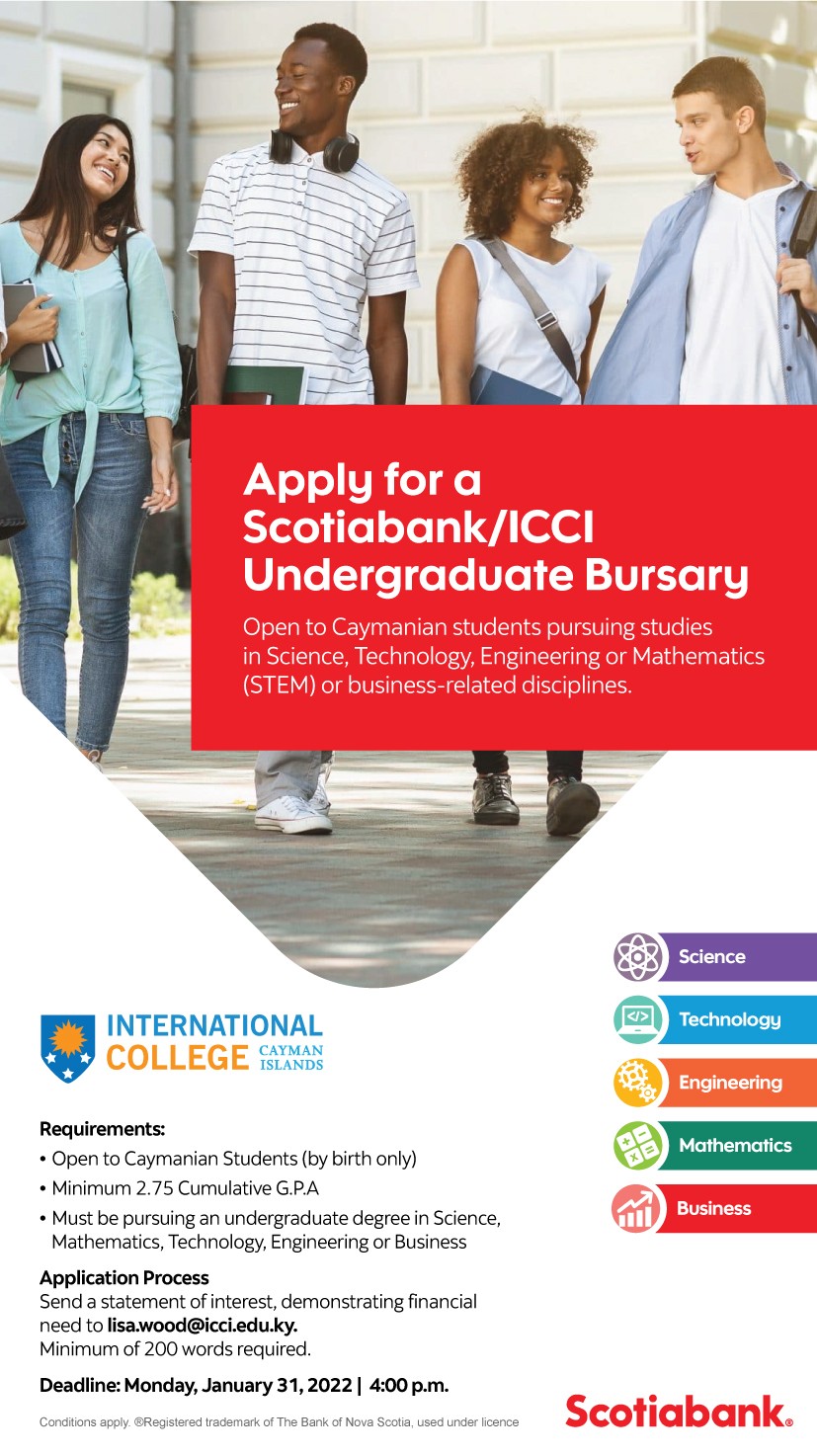 From the Office of the President of ICCI
Upon the recent developments of community transmission of the COVID virus, ICCI will continue to put into practice safety measures that help reduce the transmission of viruses.  Being proactive helps ensure that the College is taking the necessary steps to protect the staff, faculty, students, and public at large.
ICCI will be following the recommendations of the Cayman Islands Government's (CIG) as per the 5 reopening phases as shown at https://www.travelagentcentral.com/caribbean/cayman-islands-unveil-phased-plan-for-reopening, as well as the recommendations by the Center for Disease Control (CDC) that all persons continue to practice social distancing, frequent washing of hands, and wearing masks that cover the nose and mouth.
When staff are alone in their office with doors closed, they are not required to wear their mask.  However, in the presence of other staff members, faculty, students, and visitors, staff must wear their mask.  During the hours when on-campus classes are being conducted, staff, faculty, students, and visitors must wear masks.  Adhering to the safety distancing as well as frequent washing of hands, and using hand sanitizers as provided in each classroom.  ICCI will properly clean all workstations prior to the start of each new day.  Because classes are conducted back to back, students are encouraged to take extra precautions by bringing sanitized wipes with them to clean their workstations before and upon leaving.
These measures are subject to change as the CIG moves toward opening the boundaries of the Cayman Islands for travel.
With kindest regards,
Dr. Byron Coon
President, ICCI