Accounting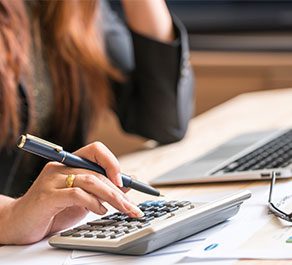 Bachelor Of Science Degree
Business  Administration Major
Accounting Concentration
The Accounting concentration seeks to provide the student with the fundamental theoretical background in bookkeeping, accounting, and auditing for pursuit of careers in the accounting field and for professional accounting examinations.
The added objectives when a student chooses the Accounting concentration follow.
The student will be able to:
Perform the steps in the accounting cycle including adjusting entries, closing entries, and preparation of income statements and balance sheets;
Identify the value of assets and cost allocation;
Identify and comprehend disclosure requirements and ethical standards;
Apply basic and advanced principles of costing systems to manufacturing including job order, process, and joint cost situations;
Analyze cost and the role of cost in pricing and business behavior;
Evaluate and apply audit evidence and procedures and purpose of audit assurance and audit services;
Assess tax principles and the framework for determining an individual's income tax liability, as well as providing a general understanding of the tax structure for partnerships, corporations, and other taxable entities;
Classify the appropriate accounting methods and procedures for stock investments, consolidated financial statements, consolidations involving minority interests, and estates and trusts;
Distinguish accounting procedures in bankruptcy, estate and trust accounting, and the SEC disclosure rules and regulations; and
Recognize the changing needs of financial accounting and reporting in view of information technology trends, changing nature of Generally Accepted Accounting Principles and business reporting on the Internet and problems of legal jurisdiction.
COUNTDOWN TO START OF SPRING CLASSES
COUNTDOWN TO START OF SPRING CLASSES